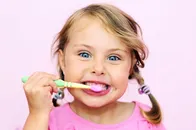 Forms, Map, & Directions to come see us!
Thanks for choosing Didsbury Dental Centre! We look forward to offering Healthy Smiles to Didsbury residents, as well as the entire Moutainview County --- even all the way to Calgary, Red Deer & Cochrane! Yup that's right, we have patients from afar that travel to come and see us!

We are the areas one stop dental office for all your dentistry needs! All our available services are done RIGHT IN our office! If we advertise a treatment, you can rest assured you will not have to travel to another office for your treatment.

As a patient of our practice, we are concerned about your oral health, since dental health impacts your whole life and health.

We are a patient-centric dental office in Didsbury focusing on dentistry for patients of all ages! Our goal is to continue to improve on the patient experience at the dentist. We have a passion for learning and bringing new services and treatment options to our dental office so that our patients will have choices! We are proud of the wide variety of treatments we can provide without our patients having to travel outside of our office.

Although our values weigh heavily on the importance of oral health, we realize that this isn't the #1 priority for everyone at every point in their lives. Our goal is to help educate and help you do what you can, when you can, so that you get the best possible care over time. We want to build a relationship with you to last a lifetime of smiles!

DENTAL EMERGENCIES SEEN SAME DAY!

Patient Release of Information
---
New Patient Registration Forms
CLICK LINKS BELOW FOR PRINTABLE REGISTRATION FORM & BRING TO VISIT, EMAIL OR FAX :)
new-pt-adult-form-2023.pdf

In order to view or print these forms you will need Adobe Acrobat Reader installed. Click here to download it.
---
Driving Directions